Proudly launch a new electroplating mobile phone case, phantom flat hinge, fine-pore lens film, and all-inclusive protective case. This case is designed to provide ultimate protection and style for your smartphone.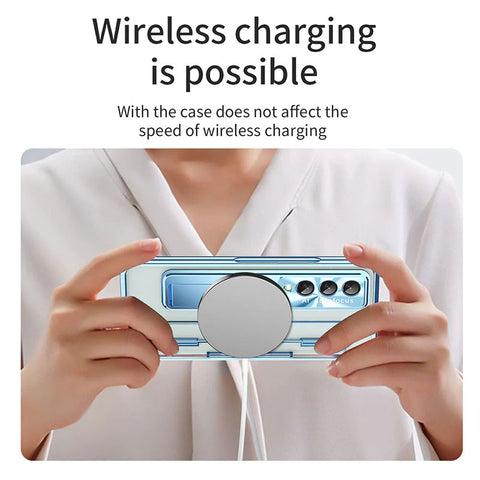 Features
The plating on the case adds extra durability and style to the overall look of the phone. The design adds a touch of sophistication to the case with its distinctive fold lines. A flat hinge is seamlessly integrated into the design, allowing easy access to the phone's functions.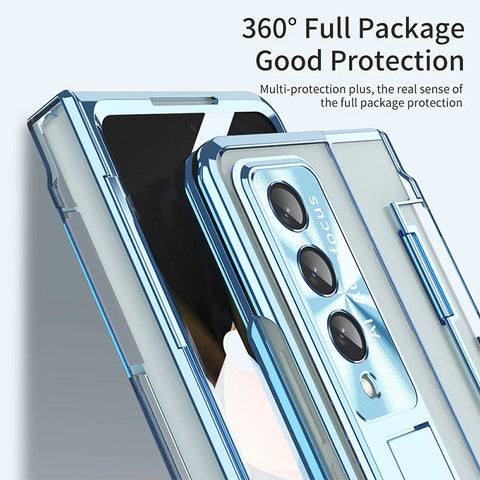 The fine-porous lens film keeps camera lenses free from scratches, dust, and other debris while still taking high-quality photos and videos. The all-inclusive case protects the entire phone from any potential damage, including drops and scratches.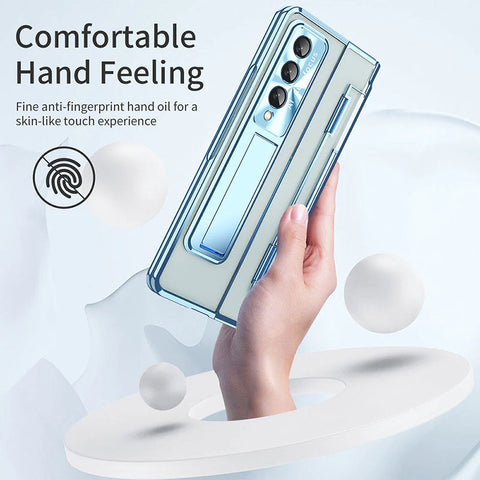 The case is designed to fit your smartphone perfectly, with precise cutouts for all ports and buttons. The case is slim and lightweight so it won't add any unnecessary bulk to your phone.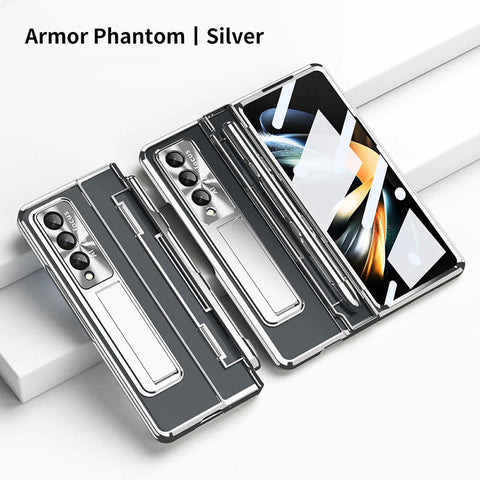 Product Specification
Style: Fashion, Personality, Luxury, Creativity


Material: PC


Function: Bracket, Anti-fall

Product Package